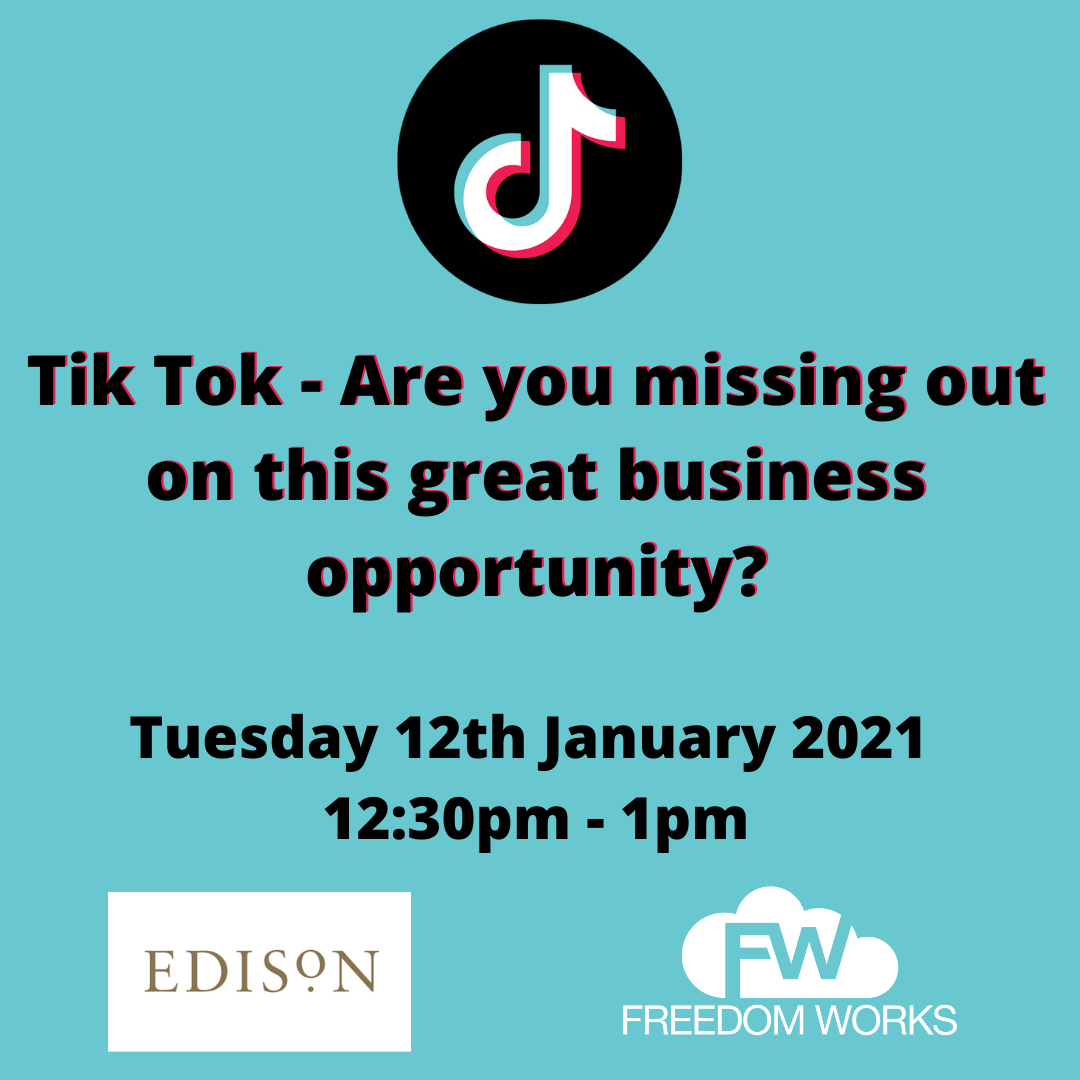 Have you discounted Tik Tok as a social media platform where celebrities just prance around entertaining their fans with silly dance routines? I know that I had until I started chatting to FW Gatwick member, Ben Rodgers, Edison Studio, creative marketing and branding expert, who convinced me that this could be a missed business opportunity…….
Why?..........
Well, firstly, in our businesses we are becoming aware that video is a great way to engage with our audience and TikTok has become a destination for short-form mobile video, pioneering the trend of video consumption around the world. TikTok For Business solutions are designed to give brands and marketers the tools to be creative storytellers and meaningfully engage with the TikTok community. Their mission, according to their website is, 'to inspire creativity and bring joy' and we certainly need some of that in these uncertain times!
…….and if that wasn't enough, Tik Tok has a massive audience. TikTok is available in over 150 countries, has over 1 billion users, and has been downloaded over 175 million times in the United States alone. If your brand's target audience includes anyone between the ages of 13 and 40, you should consider using TikTok right now.
In this 30 minute webinar, Ben explores how this platform and the algorithm can help to build your brand, bringing creativity and authenticity to your marketing communications, reaching your audience of the future and creatively engage and connect with users through feelings, actions and sounds..
Sounds interesting? Register
here
Presenter: Ben Rodgers,
Edison Studio
,
[email protected]
.uk