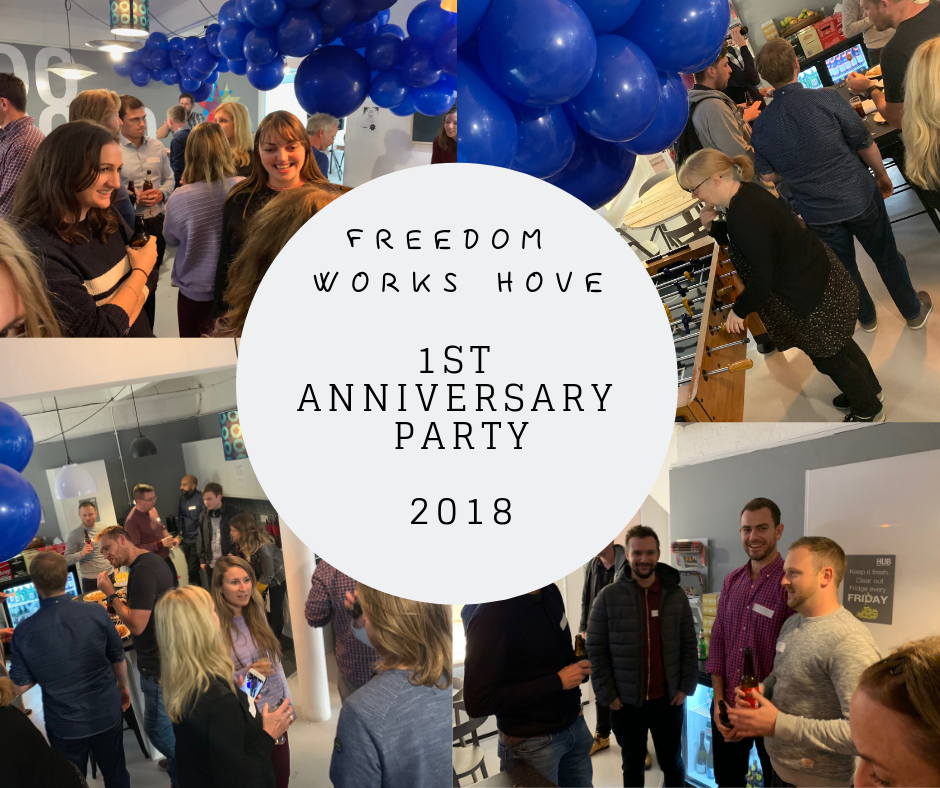 Last night was Freedom Works Hove 1st Anniversary party and it was a hit!!
We celebarted our birthday with all of our members and guests while the space enjoyed cool DJ vibes and a full party experience.
Our space was fully vamped with balloon displays, cocktails, buffet table and our newly introduced table football table!
Thank you to everyone who made it such a great night!
Untill next year...
Thanks
Freedom Works.