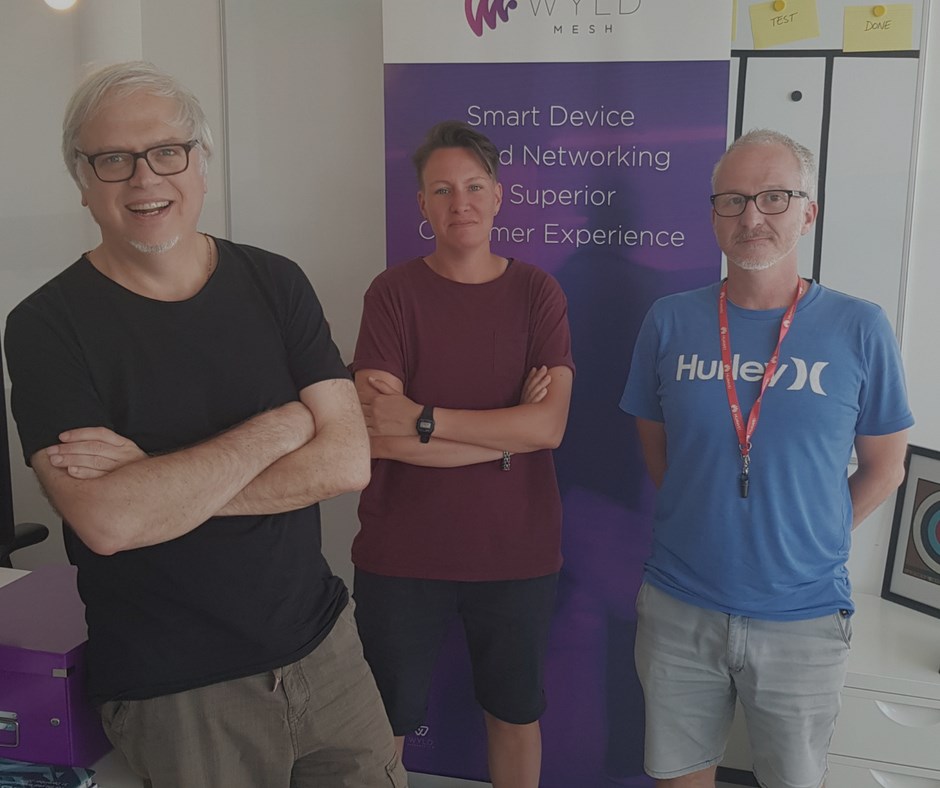 Wyld Technologies is a software development team that's building a 'next generation' mass communication platform for mobile devices, that combines real time information streaming and device to device mesh networking. They were founded in 2015, as Wyld Research Ltd, and in 2017, after receiving funding from the London boutique venture fund, Tern PLC, Wyld became Wyld Technologies Ltd and moved their development headquarters from Covent Garden, to Freedom Works in Hove.
There are 8 members of the team in total, but, currently in Hove there are Gene, Giles and Alex. "It's inspiring and energizing to work in a community of like-minded individuals," said Gene when asked why they chose a co-working community for their business. "The light, clean, friendly environment suits our team and we don't have to commute to London!"
Wyld were initially co-funded by InnovateUK, the UK innovation agency, and London Underground. In 2017, Wyld was a finalist in the Virgin Start-up/Virgin Trains East Coast PlatformX accelerator. Within 5 years, they hope to have made a significant impact on the benefits people derive from their mobile phone.
Most of their networking has previously been in the London/Shoreditch tech community, but they are always looking to meet new people, so if you have any suggestions, they'd love to hear from you.
They are inspired by happy people with a positive attitude and they love the beach and the pub. "Any pub, we're not fussy. And Freedom Works, or course!"
The Wyld team are a really friendly bunch so please pop in a meet them if you haven't already.