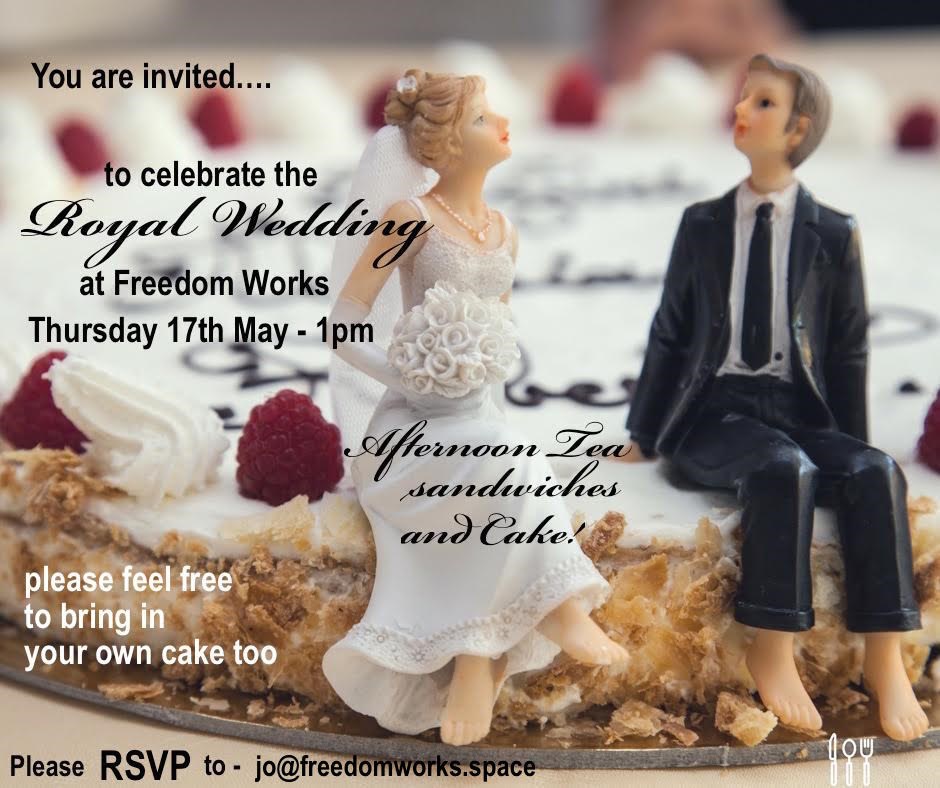 Hi all !
I just wanted to introduce myself to you all before we meet tomorrow.
I am the PT Community Manager who works alongside Beth FT Community Manager from Worthing, looking forward to joining the rest of the team in supporting you, the Members in the Hove space on the occasional Wednesday, Thursday or friday starting tomorrow.
"The Royal Wedding -

everybody else is celebrating it, so why don't we!"
You would have already received your invites from the lovely Jo.
So tomorrow Jo and I will be looking forward to preparing afternoon tea, sandwiches and cake for you all from 1pm.
An opportunity for you the members to take a break from the desk and mingle.
You're welcome to bring in guests as long as you let Jo know the numbers.
Oh....and you are more than welcome to bring in cake too!
see you there!
Dawn