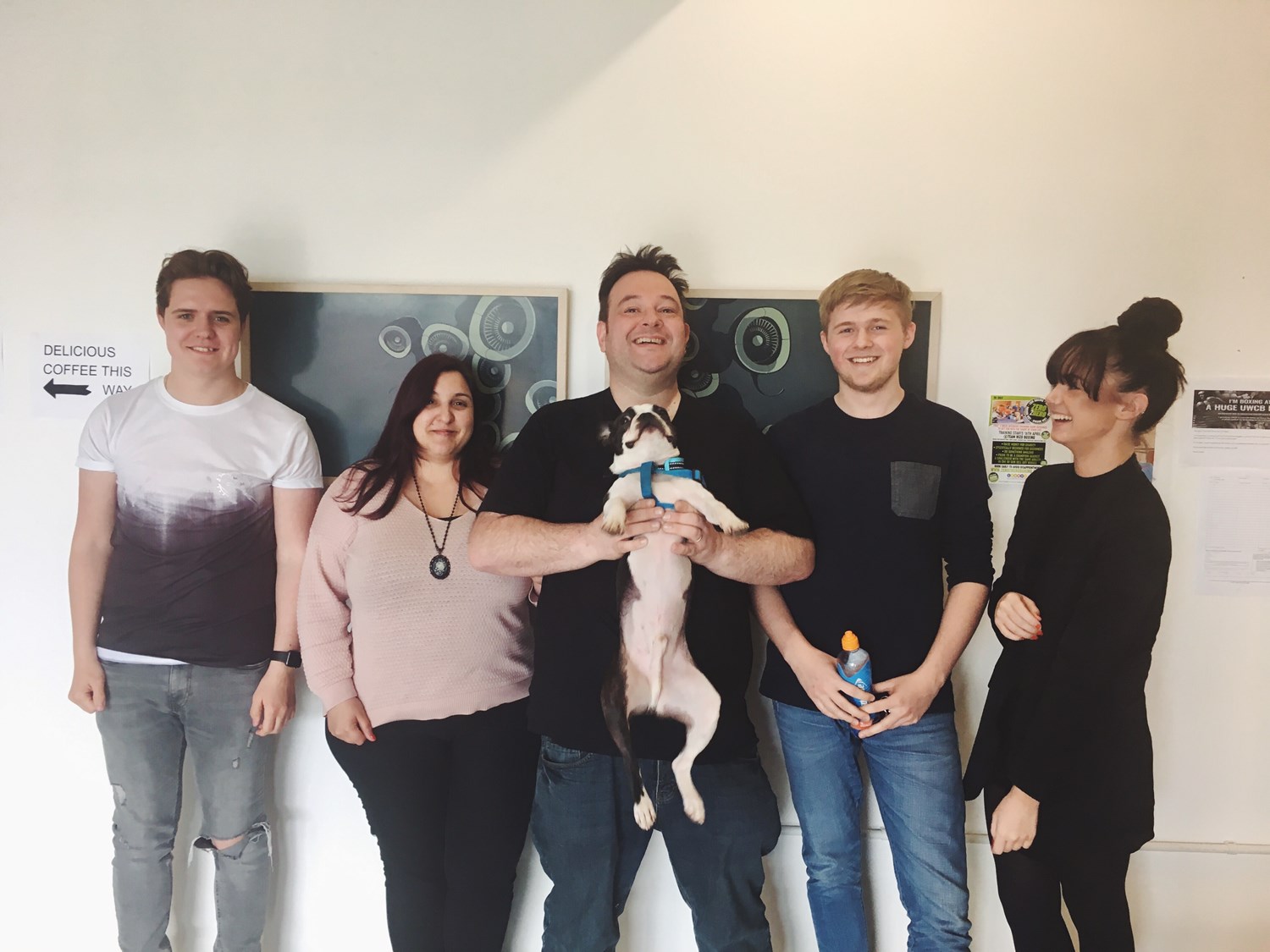 In a couple of sentences, please describe your business?
We specialise in organic search, international SEO the semantic web and information architecture. This includes website development, training, link building, PPC, lead generation, online reputation management, voice search optimisation and more.
Who are your customers?
We started with a few local Brighton and Hove businesses and now support over 40 active clients accross UK and internationally.
How long have you been running your business?
If I had to look back since 2006, It wasn't until 2013 I had the courage quit my day job and go full time and formed the limited company in 2014.
What is your unique selling point?
We can get you #1 In Google. As someone working in the SEO industry, I'm proud to say that our snake oil has 11 secret spices that give it a unique flavour.
In all seriousness sit down with me and find out, we have distilled what most consider a confusing dark art into an easy to understand transparent step by step process.
Why have you chosen to work in a co-working community?
We fell in love with Freedom Works on the first viewing. Who wouldn't say no to free beer on a
Friday
plus the atmosphere is friendly/welcoming and has a great vibe.
What is the most important benefit to you of working from Freedom Works?
Did I mention the free beer? Friendly working environment and a place we can feel proud to invite clients back to.
The networking opportunities of course, we're looking forward to establishing relationships and helping any fellow member of Freedom Works if they have the need.
Did this surprise you?
Yes, the free beer was a pleasant suprise.
Who works in your team?
Onsite:
- Myself, I'm the director of the company, responsible for account strategy, developing new ideas, training and client management.
- Ana, Office manager, delivery manager, Ana previously co-owned an SEO company.
- Oliver specialises in Technical SEO.
- Emily is our content marketing, PR and outreach specialist.
- Alfy stength is graphic design and website development.
Offsite:
Tom, lead generation and delivery management.
David, business development
James, content delivery
Myles, PPC management + content planning
What is your proudest achievement to date?
Being a dad to two amazing kids. Oh you meant business wise? Growing the company expoentially in the last year and the scale of our lead generation entprise.
Where do you see yourself and your business in 2-5 years time?
As the company continues grow and evolve, my hope is to continue to surround myself with a dedicated talented team and reclaim some free time.
What inspires you?
- Alec Baldwin's near oscar winning speach in the movie; Glengarry Glen Ross
- My clients...not as cheesy as it sounds. It took one of my first clients to give me the kick I needed to take a chance and beleive in myself/abilities.
What or who motivates you?
Nicole, my wife. I wouldn't have discovered the drive and passion I have for digital marketing without her.
Who is your business hero?
Elon Musk. I love his direct no-nonsense attitude and the contributions to the advancement of technology he's made from within the private sector are astounding.
How do you spend your spare time?
What spare time :)
Cooking up new ideas / strategies to drive clients forward, im a workoholic.
What do you especially like about living/working in Hove?
Beach + Kids + Picknik + Sun = Pure Awesome!
Where do you network?
Our client's tend to network for us. My first client in 2006 recommend me to one of his associates. His competitor then head hunted me, he then recommended me to others and so on.
Where is your favourite place in Hove?
Hove Lagoon, many happy childhood memories and love taking the kids to the paddling pool in the summer.