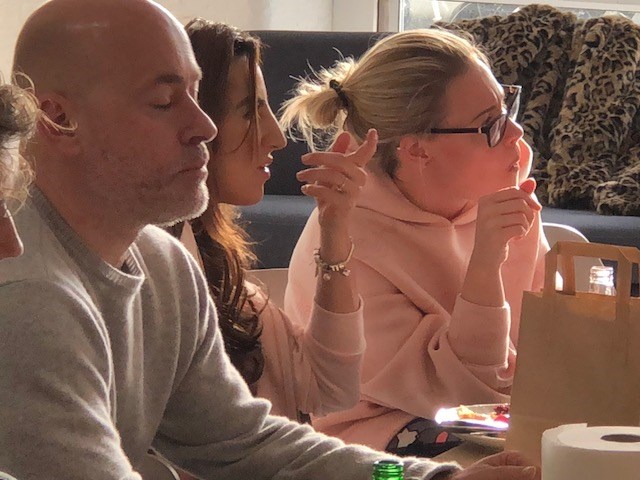 Thank you to all the members who took some time out of their busy day to take part in our first Community Meeting - we had a great turn out. For all of those who missed our meeting and as an aide memoire for the rest of us, here is a brief summary of the topics that we discussed:
Jon Trigg outlined the exciting new developments that will be happening in the next few months:
FW will be developing the basement, creating edit suites and an audio booth. Work will be starting in February, aiming for completion by early April. This is a joint venture with Virtual Post Productions. We will be managing any possible disruption by limiting any noisy work to take place outside of working hours. As the basement has alternative access, there will not be any additional traffic through the co-working space during the construction works.
The construction of two telephone booths will be undertaken at the same time as the basement works and should be complete February/early March.
Commissioning the air conditioning is imminent - we are working with the contractors to find a satisfactory solution. We are also looking at a number of solutions to the solar glare from the windows on the south side of the building. One solution could be to apply solar film to the top panel of the windows although Nick from Koska has requested that this work is not undertaken to the windows outside of their office. We will be addressing this issue during February.
The new single and double doors that have been fitted to the front of the building by the landlord are a very welcome security measure and provide disabled access to the building. Jo is working very closely with the managing agent to encourage them to fit a fob system for access to the main door which is compatible with our own fob system to gain access to FW. We will also be provided with an entry phone device to buzz visitors into the building.
The cleanliness of the communal toilets was an issue that was raised in our questionnaire. There have also been issues with sufficient supplies of toilet paper and soap. The Managing Agents have employed a new cleaning company who seem to be cleaning the facilities regularly and replenishing supplies sufficiently at the moment but this will be continuously accessed..
We are currently looking at options to increase our space in Hove and hope to expand within the next 3-12 months.
We now have a barista style coffee machine fitted in both FW Worthing and Hove. They are very easy to use and cost just £1.00 a cup. For more information please refer to my previous post.
We invited all of the members to take part in an Open Forum:
Nick asked about how recycling was operating for FW. We do have an issue with the landlords who need to provide adequate recyling facilities within the bin store and we need to separate our own recycling and provide better bins for doing so. Jo assured the members that this was the next item on her agenda to address with the landlords and that we intend to source better recycling bins for the kitchen in FW. Whilst we are waiting for the landlords to fulfil their obligation, we will be investigating alternative ways for us to recycle our waste products. Any suggestions would be very welcome.
Leon suggested that we could have somewhere on our website where members could recommend B2B resources and services for other members - this was considered to be a very good idea and we will investigate ways to communicate this information.
Members were reminded that everyone is responsible for keeping the break out and kitchen area clean, for filling the dishwasher and emptying it when it has completed its cycle.